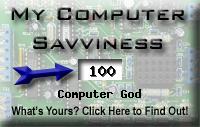 In another news, i was accepted in a conference that should ultimately push me up to a grade that i actually wanted.
Got to go look at more how to do posters. After all it's my first time !
Damn i am excited and nervous. Oh yes, the *%&#) fee is 500 bucks. It is like bribing my school to give me a grade. LOL.